Must-Have Dresses for 40-year-old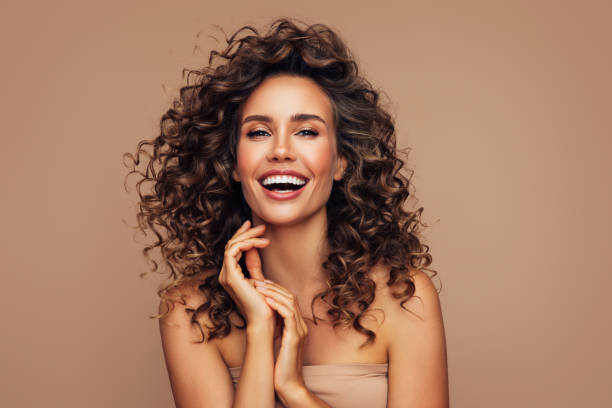 Everyone likes to have new dresses in the wardrobe. However, when you get to a certain age, not all dresses and accessories would fit right for your body shape. But, you don't have to worry because you can still look young and stunning in trendy dresses. Check out this article on must-have dresses for 40-year-olds and learn more!
Things to remember before investing in new clothes: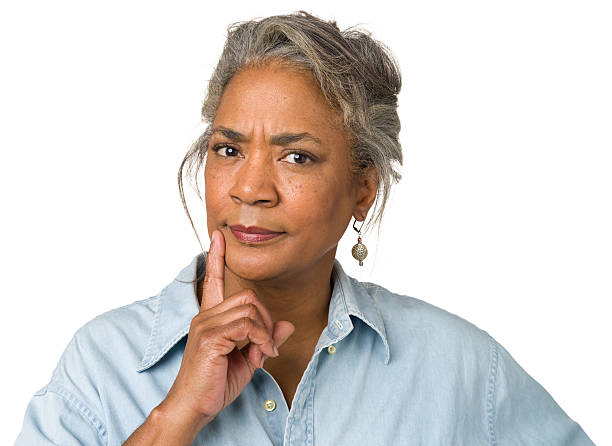 Pick a dress that flatters your curves:
A dress that flatters your shape helps show off your figure by hugging your curves and sticking to them. Who wouldn't want all eyes on you at an event? Be it a wedding or dinner, flattering dresses help you stay confident and steal the show.
Check out these amazing dresses to flatter your curves-
THE EMPORIUM MINI DRESS IN BRONZE
https://www.thewardrobe.com.au/products/the-emporium-mini-dress-in-bronze
This dress is among the best dresses that give mature women a flattering style. Sacha Drake designed this fascinating piece in Australia. It has a stretchy fabric that flatters your figure in the appropriate places.
This elegant dress comprises 35% metallic, 5% Spandex, and 60% Polyamide. The knotted front makes the tummy look better, and the fluted cap sleeves add a stylish touch. Also, you don't have to worry about your bust because it has a V-neckline, suitable for all bust sizes.
The Emporium Mini Dress is below knee-length and has an inner stretch for more comfort. There's some elastic in the waist to contour and tighten it, making it suitable to wear to weddings, dinners, or any occasion to look effortlessly chic.
Pick your usual size for the best fit.
MARTINIQUE REVERSIBLE DRESS IN BRONZE
https://www.thewardrobe.com.au/products/martinique-reversible-dress
No matter your body type, the Martinique Dress flatters your body shape and makes you look great. Like the Emporium Mini Dress, Sacha Drake designed this beautiful piece in Australia. It slightly shows off your curves, classifying it among the flattering dresses.
One exciting thing about this sleeveless dress for women is its reversible style. Depending on your style, you can wear it as a V-neck or Cowl-neck. The primary clothing comprises 5% Spandex and 95% Nylon. However, the lining consists of 95% Polyester and 5% Spandex.
The designers understand that mature women love dresses that make them comfortable. Therefore, this dress has a split on each side for easier walking. This dress length is midi, making you look sophisticated and classic. Also, it comes with a detachable tie to show off your waist and body shape.
Add the Martinique dress to your collection and wear it to a formal occasion, cocktail events, or anywhere you want to be noticed.
REVERSIBLE COWL TIE DRAPE DRESS IN BLACK
https://www.thewardrobe.com.au/products/cowl-tie-drape-dress-in-black
If you love dull and simple colours, this black dress is among the chic styles you'd love to have in your collection. Designed in Australia, the dress comprises 5% Spandex and 95% Polyester, with a 3/4 sleeve. Its fabric is stretchy, making it suitable for any size.
The Cowl Tie Drape Dress isn't tight yet flatters a 40-year-old woman's body perfectly. So, we can classify it among sheath dresses. It's of mini length with an adjustable tie attached to each side. So, you can decide to wear this straight gown with or without the belt.
Moreover, the style is reversible; cowl-neck or boat neck. So, if you have a big bust, you'll feel more comfortable in the cowl neck style. However, if you have a small bust or look petite, the boatneck style will suit you more.
You also don't need to bother ironing this dress; you'll look sophisticated and chic. So, it's one of the best dresses to choose from when you're in a rush or feel a bit lazy.
Go for natural and excellent quality fabrics:
The quality of fabrics is essential when buying a dress. You don't want to buy a beautiful dress with low-quality material. Go for natural and sustainable fabrics. Check out these lovely dresses with excellent fabrics that will last a lifetime.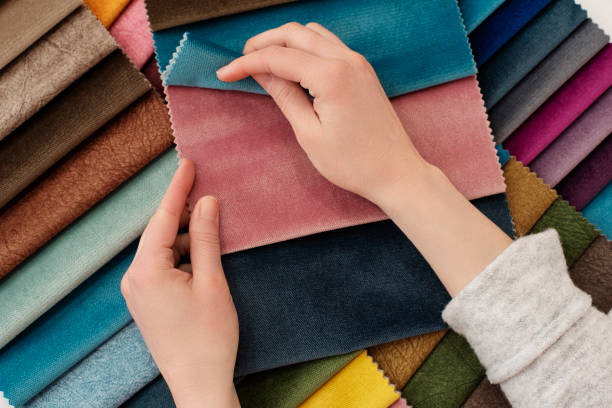 Sweater Dresses
What's fashion without a sweater dress? Sweater dresses have been on trend lately, and they are among the best dresses for women worn on a casual and relaxed day. The Sweater Dress Busolengo for women fits this description perfectly.
Cluca made this dress in Italy, and it has 22% Nylon, 50% Viscose, and 28% Polyester. With this sweater dress, the cold season isn't a problem. Aside from its thick fabric, the long sleeves make you feel cosy on a cold winter day.
This casual sweater dress is stretchy and will flatter the body, showing your figure and shape. Also, it has a roll-neck style, making it look more modern. Moreover, it's a bit above knee length to serve as a mini dress or fitted top.
You can wear this outfit over skinny jeans or leggings. Order your actual size to look more classy.
https://www.thewardrobe.com.au/collections/shop-dresses/products/sweater-dress-busolengo-sand
Silk dresses for women
https://www.thewardrobe.com.au/collections/shop-dresses/products/silky-dress-rosa
Have you tried wearing a silky dress? Silky dresses are fabulous for women in their 40s. They look stylish and sophisticated, regardless of body shape.
The Silky Dress Rosa is a beautiful piece made in Italy by La Strada. It has a sheer overlay style, comprising 30% viscose and 70% silk. It has a flattering round neckline, short sleeves, and a tiered, flowing skirt.
It comes in midi length and has a raw-edge hem. The inner lining is stretchy and hugs your curves, while the sheer silk overlay adds a touch of luxury.
Wear this beautiful dress to a special event to steal the show. To look more sophisticated and classic, wear a sexy pair of shoes and minimal accessories.
https://www.thewardrobe.com.au/collections/shop-dresses/products/silky-dress-fango
Silky Dress Fango
The fashion designers made this flattering dress in another colour; fango. The fango silky dress is an excellent option if you prefer elegant pastel colours. It shares the exact specifications with the silk dress rosa. This deliciously soft dress is perfect for summer dance parties.
https://www.thewardrobe.com.au/collections/shop-dresses/products/dress-costa-paisley
Maxi Dresses
The maxi dress style is never out of style. So, here is the Costa shirt maxi dress by Cluca in Italy. It fits every body type and is perfect for the summer season.
It's perfect if you want to show off your hourglass figure. This maxi dress with ruffled sleeves and a bold floral print will surely make heads turn.
Luxe Lounge Dresses
https://www.thewardrobe.com.au/collections/shop-dresses/products/luxe-lounge-dress
For women over 40, there are certain clothes you should have; one of them is a lounge dress. Despite its simplicity, it speaks high and sophisticated fashion.
This beautiful design by Carbon has a round neckline and a midi length. So, it'll rest below your knees when you wear it. Also, its long sleeves have fashionable cuffs that you'll fall in love with over again.
You can wear this luxe dress along with elegant accessories to formal events. It's a must-have piece for today's elegant women.
Fusion your own style with the latest trends:
Everyone has preferences when it comes to style, and each season comes with its trends. But, your style rarely changes. If you're wondering how to keep up with the latest trends in your style, here are some common trendy dress styles.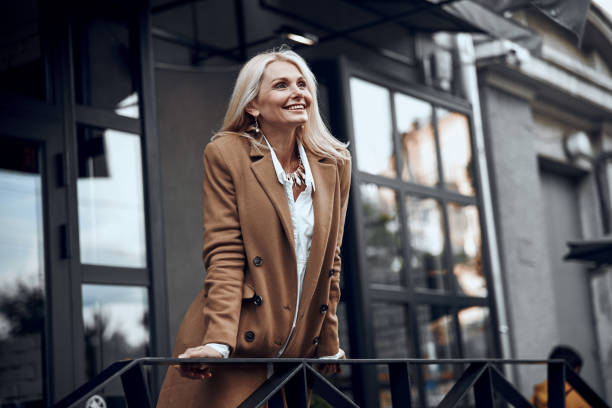 https://www.thewardrobe.com.au/collections/new-arrivals/products/cross-neckline-dress-brown-animal-print-1?_pos=9&_fid=6f0d4ef87&_ss=c
Cross-Neckline Dresses
How do we exclude a cross-neckline dress from the best dresses for women at 40? This design from Italy is ideal for a cocktail event or dinner. It has a brown animal print with 70% viscose and 30% silk.
Its lining is stretchy and soft; however, the primary material is transparent and light. But it makes a loud statement wherever you go. The elastic waistband makes it super comfortable.
Another fun thing to note about this flare dress is that you can wear it with or without a belt. It's one of the best wardrobe staples for a youthful look.
Emporium Mini Dress in Ruby
https://www.thewardrobe.com.au/collections/new-arrivals/products/copy-of-the-emporium-mini-dress-in-ruby?_pos=1&_fid=6f0d4ef87&_ss=c
Do you have a dinner date you want to look glamorous at? Choose the Emporium Dress in Ruby to achieve that great look. It is one of the best evening dresses, perfect for a fun dinner date.
This dress has a stretchy fabric to flatter a woman's body and figure. There's also elastic around the waist for creating more shape. So, it's suitable for every body type, but it's best to choose your usual size.
Furthermore, the dress has a flare sleeve, and its front knot adds some shape and drape to the tummy.
Multi-Layer Dresses
Having this multi-layer dress in your collection means you still want to go with the trend. Nice! This shift dress has a soft and light fabric, making it highly comfortable.
With its brown print, short sleeve, round neckline, and flare skirt, this dress is ideal for any event. Made by La Strada, this midi-length dress will make you feel like a princess again.
https://www.thewardrobe.com.au/collections/new-arrivals/products/multi-layer-dress-brown-animal-print?_pos=6&_fid=6f0d4ef87&_ss=c
Reversible Dresses
This versatile shift dress is beautiful and will make you look trendy. Sacha Drake designed it in Australia, with the primary material being 95% Nylon and 5% Spandex. You can put on this reversible dress in cowl-neck or V-neck.
Also, you may decide to use the belt or not; it's detachable. Get the Martinique Reversible Dress in Bronze today and enjoy its versatility.
https://www.thewardrobe.com.au/collections/new-arrivals/products/martinique-reversible-dress?_pos=17&_fid=6f0d4ef87&_ss=c
Conclusion
Life's just starting at 40. However, certain clothes wouldn't fit as much as when you were younger. The listed dresses are the best you can enjoy wearing as a woman in that age range. We hope you enjoyed the article as much as we did writing it. Let us know your favourite dresses in the comment section below.
---