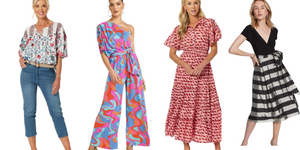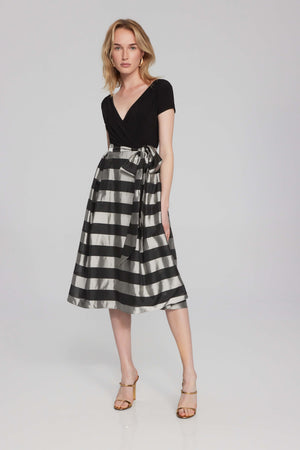 CUSTOMER CARE TEAM
DESIGNER CLOTHES & DRESSES FOR MATURE WOMEN
When you reach a certain age, it can seem like your choice of clothing options isn't as exciting as it once was. At The Wardrobe, we're proving that to be wrong. With stunning designer pieces that can be worn on any occasion, our mature ladies dresses and clothes are stylish, comfortable, and guaranteed to turn heads in every season.  
DISCOVER YOUR PERFECT OUTFIT
Our carefully selected designer pieces embody style and elegance, offering a wide array of options for every occasion and personal taste. Whether you're seeking casual dresses for everyday comfort, office wear that complements your personal style or formal dresses to make a statement at special events, our online boutique has something to suit every woman's unique fashion journey. Step into a world of style and confidence as you explore thoughtfully designed pieces of the hottest trends, each tailored to bring out the best in you.
MATURE WOMEN DRESSES FOR EVERY FIGURE AND OCCASION
Find style inspiration that resonates with you by exploring our carefully curated selection of dresses tailored to suit the mature woman looking for a flattering fit. We believe that every woman, regardless of age or body type, deserves to feel confident and beautiful in her clothing. That's why our collection of the most flattering dresses features a wide range of options - whether you're after a maxi dress, midi dress, shirt dress, wrap dress or flare dress. We offer A-line dresses, petite dresses, shift dresses and sleeveless styles. Off-the-shoulder, singlet, short sleeve or long sleeve - whichever you prefer.

Whether you're attending formal events or simply want to feel fabulous on a daily basis, our dresses were all selected with mature ladies in mind. No matter if you're looking for a statement black dress or maxi dresses with vibrant bright colours to wear, get ready to turn heads and feel beautiful as you slip into stunning pieces that effortlessly capture the essence of femininity and style.
SPECIAL OCCASION DRESSES FOR OLDER LADIES
If you're on the hunt for wedding guest dresses, cocktail dresses, race day dresses or evening dresses, we have a range of elegant dresses from your favourite designers to choose from. Our mature women dresses bring out the confidence and sophistication that age gracefully embodies. Embrace your unique style and shop our mature ladies dresses with ease as you browse through our collection crafted to celebrate the beauty and elegance of older women and suit every dress code.