Win a Personal Styling Session at The Wardrobe with Mel Hoehne

We know that online shopping could be a daunting task. Sometimes it's hard to find something that looks good, fits well, and doesn't cost a fortune. That's why we're excited to offer you a chance to win a personal styling session with Mel. She will use her years of experience as a personal stylist and fashion blogger to help you find your own individual style, based on your bodyshape and lifestyle. Because YOU deserve to feel confident.
You'll be curating the perfect look for any occasion when you book in a personal styling session with Mel. Whether it's your big birthday or anniversary, she has got everything covered and ready to go!
Go into the draw, when you shop with a minimum purchase of $200 at the Wardrobe between the 8-12th of June 2022. The lucky winner will be annouched on Monday, the 13th of June 2022. So go on! Treat yourself!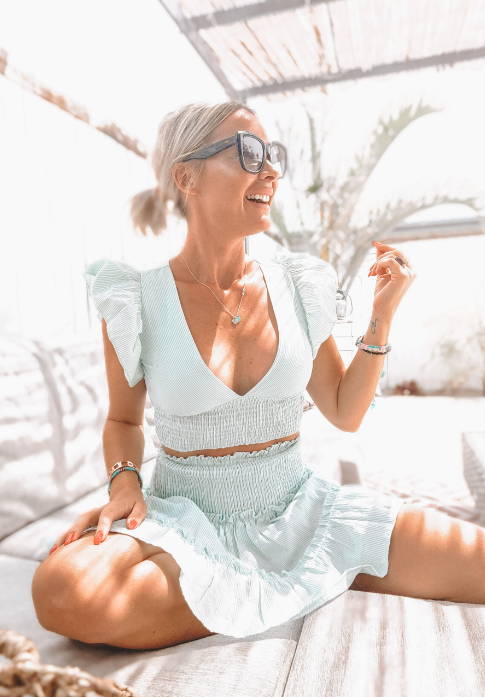 Mel is our very own personal Stylist here at THE WARDROBE
She has over 10 years experience in Fashion, Beauty and Styling.
As an owner of a big international Beauty company and expert in social media marketing, she presents our brands with her modelling skills as well.
Mel's passion in Fashion and empowering women, helping them to boost their confidence and enhance their inner and outer Beauty through individual styling and empowerment.
Mel helps you to find your style, guides you in a direction for you own individuality, shows you the perfect styles for your bodyshape and skintone. She will present you a fun and joyful experience and gives you lots of advice and guidance on what to shop and why.
After a styling session with Mel you will feel inspired, uplifted and a whole lot more confident in choosing the right garments for you in the future.