Customer Testimonials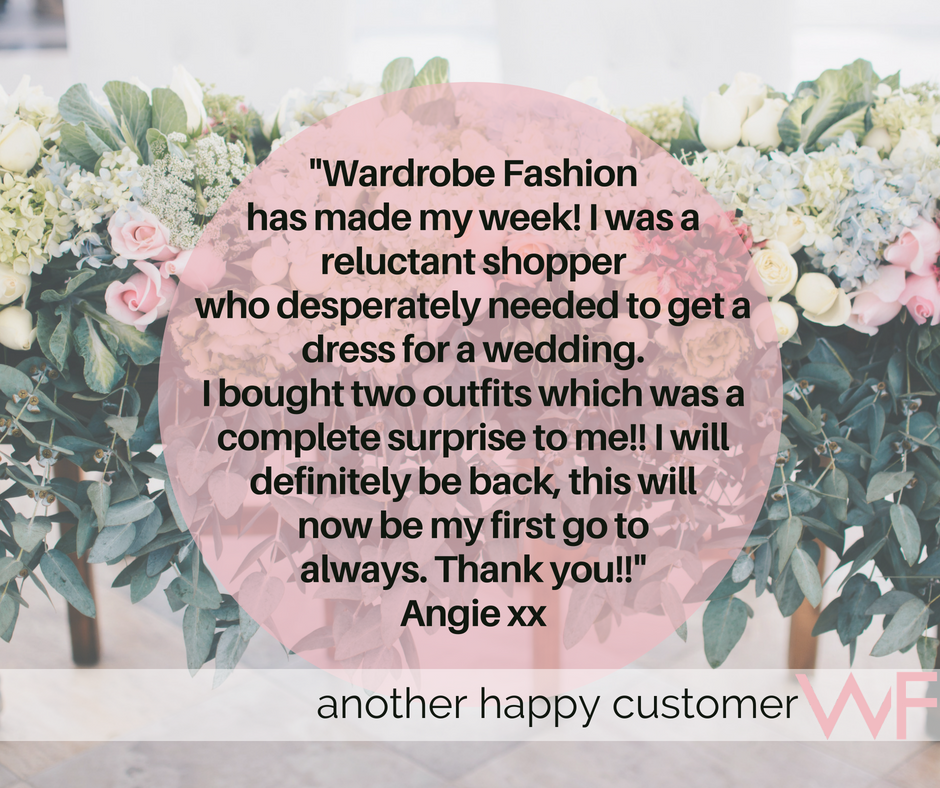 "I was looking for something to wear for my son's upcoming wedding and was feeling rather depressed about the whole outfit thing. I was over at the Joondalup shops and could not find anything I was happy with, I was getting quite despondent when a lady from a shop in Joondalup suggested your shop. Well how fantastic do I feel now. Awesome to say the least. The customer service was outstanding, being on the larger side I am very self conscious, your team of beautiful kind-hearted ladies made me feel very special. I actually found two wonderful outfits and couldn't be any happier. So thank you, thank you, thank you from the bottom of my heart. Fabulous shop and fabulous staff." Lisa

Our teams are trained to ensure that our customers are happy with their choices. We are styling them for some of the most important events of their lives: weddings, cruises, important birthdays and we take this responsibility seriously. We want our customers to be thrilled with their clothing, how it fits, looks and makes them feel!
---
---

"I feel whenever I enter the store there's a beautiful range of clothing to choose from and in my size! I can always find that perfect piece!"
Joondalup Store, Dallas Arnold (Clarkson)

"I was very impressed with the pleasant and helpful service I received from Victoria in the Joondalup store today, and for her genuine feedback. I now have a lovely outfit for my daughter's wedding!"
Joondalup Store, Tme Ehau (facebook)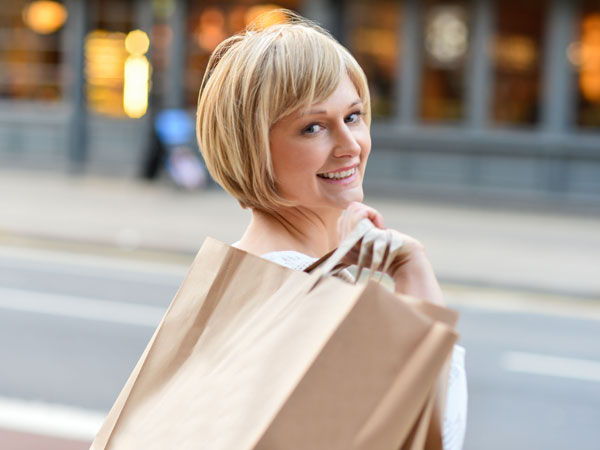 "Good morning ... I just wanted to take a moment to tell you how wonderful the staff were at the Joondalup Store when I went shopping for a dress for my son's wedding that was held on April 26 at Joondalup Resort . We were so impressed with the service the bride took her own mother there to get her dress as well. The outfits were beautiful and we both felt and looked wonderful. The wedding was at Joondalup Resort but both Lenore and I live in Geraldton so both dresses went to and from the country and did not crease at all and were so comfortable and elegant to wear. We got so many compliments and all had the most glorious day. Our children were so very happy which made for a beautiful wedding all round.
Thank you so much to the very friendly, helpful staff at Joondalup. You made the process so easy and pleasurable. I would recommend your store without hesitation.
Kind regards Robyn"
Joondalup Store, Robyn Moses (Geraldton)

"The help and service I received when buying a dress for a special wedding was fantastic! It was a pleasure and I have a lovely outfit!"
Mt Lawley Store, Norma Jack (Kalamunda)

"Very friendly and helpful staff. Look forward to coming in and seeing the new range. Always give customers honest opinion."
Applecross Store, Kaye Sansidie (Kardinya)

"Received excellent service throughout my 2 hr shopping expedition. Rhonda was extremely helpful and gave me genuine feedback! Greatly Appreciated!"
Mt Lawley Store, G Fosberry (Dianella)

"Excellent range of styles and sizes for all occasions. Wonderful to be served by staff who knew the stock, are friendly & helpful. I'll be back!"
Mt Lawley Store, Linda Churchward (Inglewood)

"I was very impressed with the very pleasant and helpful service I received from Nadia and her team! I will be letting my friends know."
Joondalup Store, Bella Day (Mirrabooka)

"...my 'BEST' shopping experience 'EVER'....Nadia and her staff really know their Stuff. Nothing was too much trouble and served me from their heart!"
Joondalup Store, Jennie Henry (South Australia)