The Top 4 Spring Wedding Guest Dress Trends

Spring is coming and that means Wedding Season is nearly upon us! 2018 fashion trends bring us many options for wedding guest outfits... from bold botanical prints to black & white sophisticated styles, the choices are feminine and relaxed for your next wedding invitation! Read our latest blog for the most stylish spring wedding guest dresses trends.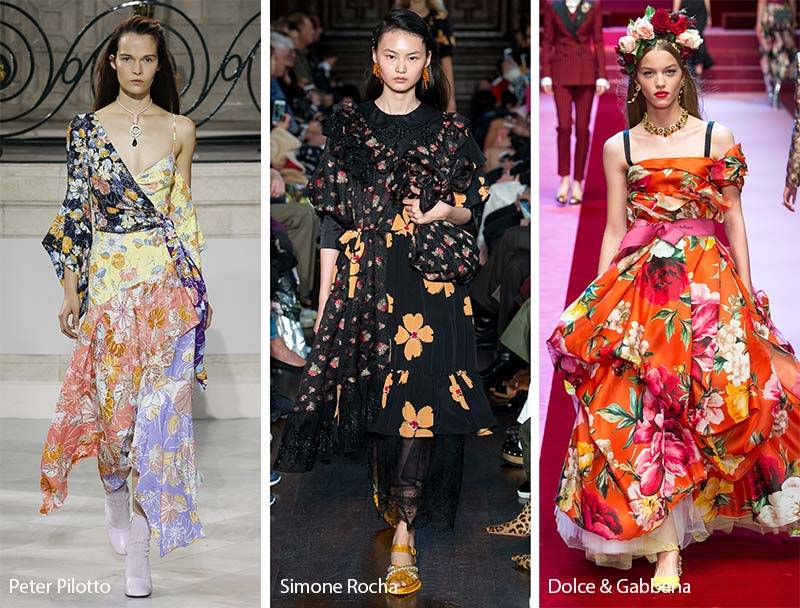 Spring fashion is bright and fresh with shades taken rose gardens and tropical paradises. Blush pinks, soft blues and warm sandy tones combine together in modern florals, perfect for an outdoor spring wedding.
Large prints are perfect for making a statement and flatter any figure. They lead the eye around the print and up to your face.
Be brave and try these gorgeous new wedding guest dress ideas; the Tropez Dress 183648 by Joseph Ribkoff is available now and coming soon are the stunning Frank Lyman floral styles.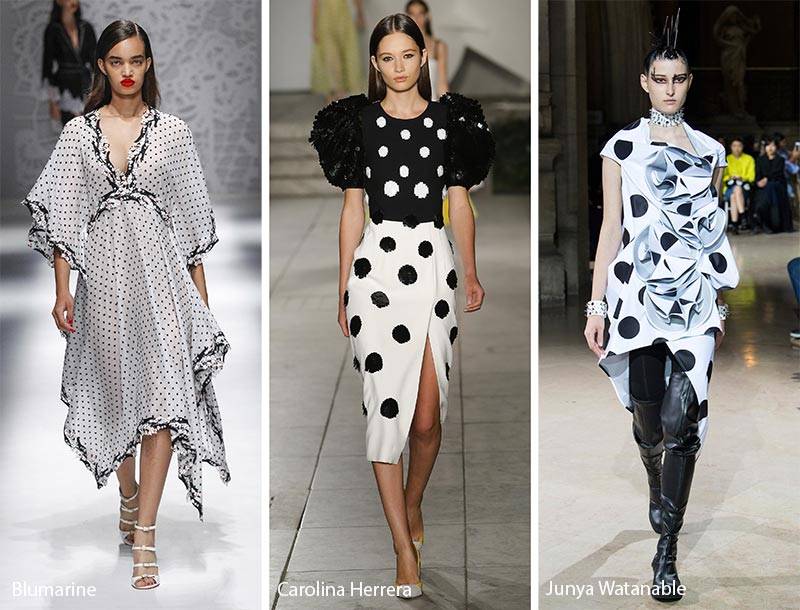 Bold shapes, cuts and prints are the modern way to wear the timeless look of monochromatic colours. These new dresses are both classic and sophisticated on the runways and for your occasion.
Black teamed with White, Blush Pink or Gold is a match that can take you from day to evening. The enduring style of this colour combination is worth investing in as it will for last many seasons.
Go for the printed and colour-blocked Dresses (Monroe 183568, Eliza 183543 and Veda 183607) by Joseph Ribkoff, or the shimmering Gold Dust Dress by Frank Lyman.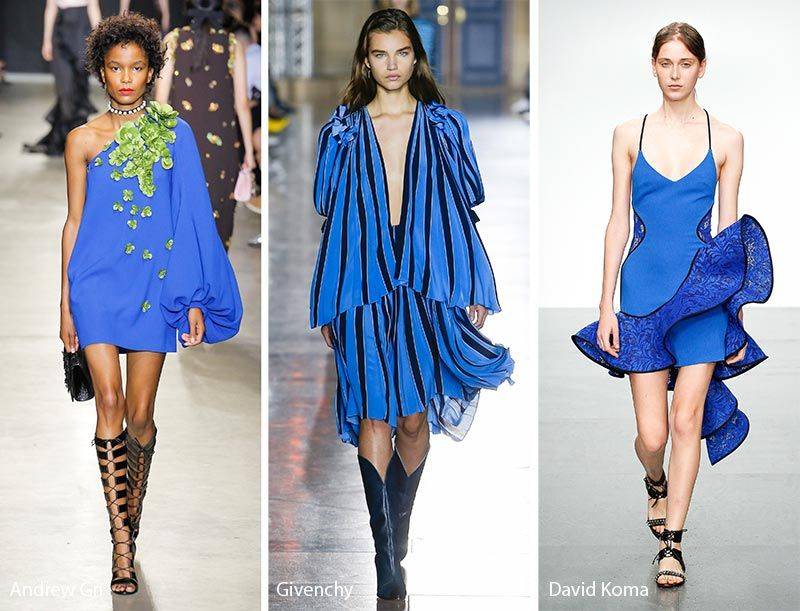 This striking shade of blue dominated the Oscars red carpet as one of the 2018 Colours of the Year! Being such a versatile colour, Sapphire Blue flatters all complexions, highlighting your natural glow.
This shade of blue is making a big comeback as the new basic that everyone needs in their wardrobe. Pleasing and bold, royal blues portray class and are a timeless go to for a spring wedding.
Catch a sneak peak at the stunning assymetric Sapphire Blue Joseph Ribkoff dress, or try the beaded Kehlani Dress by Frank Lyman, or the flowing overlay Elias Dress by Joseph Ribkoff.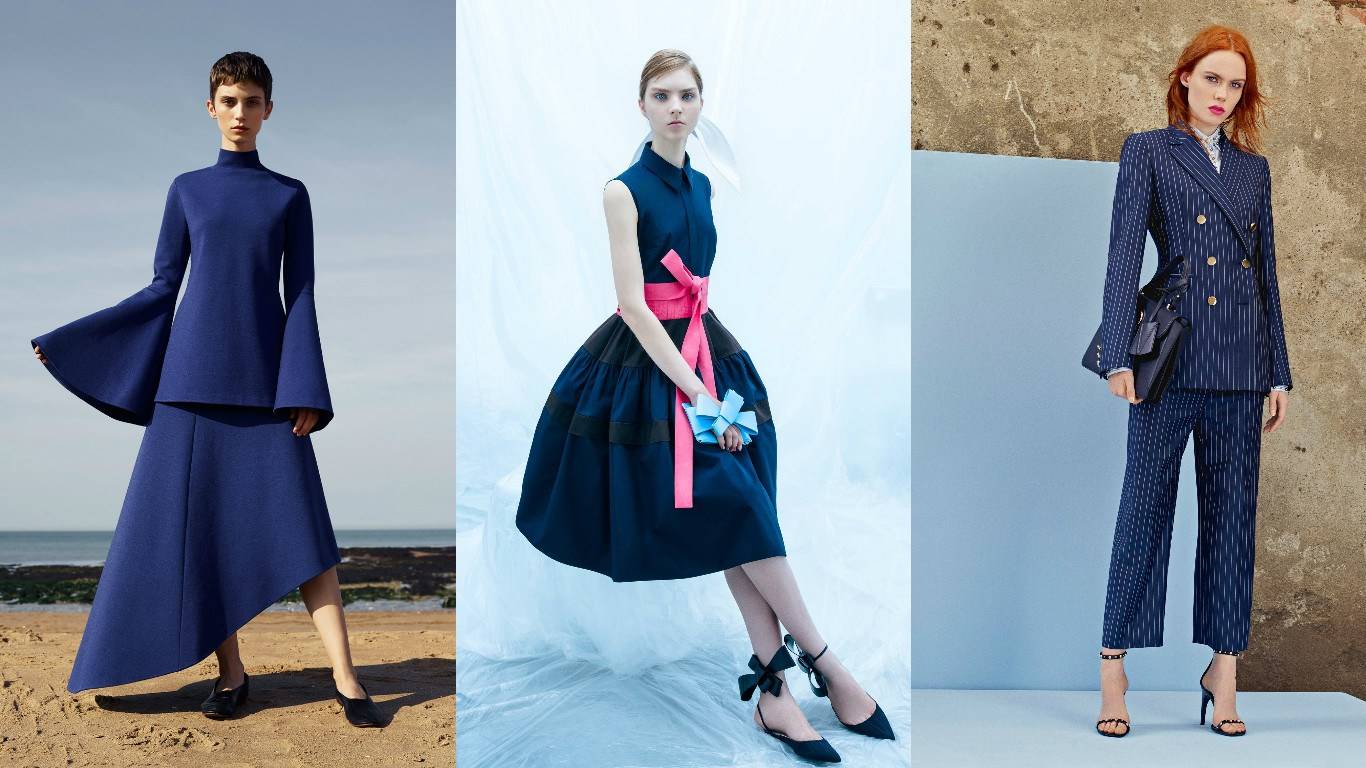 From brunettes to redheads and blondes, Midnight Blue is a great colour for all and as a substitute for Black. If you want to wear a dark colour to a spring wedding, Navy is a great option.
Brighten the look with embellishment, either choosing a dress that has embroidery or beading, or add your own bling with a bold necklace and bag. Try a statement sleeve or a cape shoulder.
Try the Taylor Cape Dress by Frank Lyman or the Mesh Sequin Dress 183380 by Joseph Ribkoff. And for some extra special bling, go for the Indira Dress by Zaliea or the Harriet Dress by Jesse Harper.
WARDROBE FASHION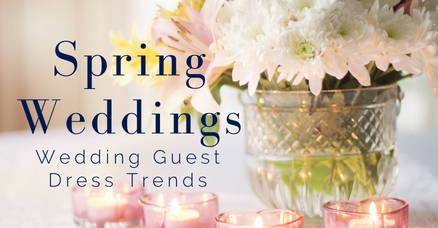 At Wardrobe Fashion, we thoughtfully curate our brands to present you with the most beautiful outfit choices for your spring wedding. Shop online for the top 4 trends in spring wedding guest dress ideas!
Jesse Harper dresses and separates, Joseph Ribkoff dresses and Layla Jones dresses are just a few of the many fashion choices we stock that truly meet the needs of the modern wedding guest.
Wardrobe Fashion has one of the largest & unique selections of Mother of the Bride dresses, Mother of the Groom dresses, Cocktail Dresses & Wedding Guest fashion in Australia, including popular brands; Layla Jones, Jesse Harper, Zaliea, Joseph Ribkoff, Frank Lyman and more.
---
---