Celebrate the start of Spring with fresh florals, statement ruffles and monochromatic designs. With just 4 weeks until the Melbourne Cup, on Tuesday 6th November, it's time to start planning your race day outfits now. Shop our collection of over 50 race-day worthy dresses and you'll be backing a winner!


RACE DAY ETIQUETTE
Check the dress code of the racing event well beforehand. If there is no dress code, it's best to choose a mix of relaxed daywear and party attire. You'll also want to feel comfortable all day long in your outfit, so choose a style and shoes that you can stand wearing all day long. Flowy loose dresses are perfect for the casual race day, and fitted stretch fabrics are great for a more formal style. And remember, a fascinator is a must, choose well and let it complement your outfit, not take over from your look; if in doubt, choose a soft head band style, with delicate flowers.

TO ENJOY YOUR FREE FASCINATOR "GIFT WITH PURCHASE", ADD YOUR DRESS AND FASCINATOR TO THE SHOPPING CARD = FASCINATOR FREE!

ENTER CODE AT THE CHECKOUT: FREEFASCS18
DERBY DAY
For a timeless look, go with the classic Black and White dress code. Derby Day is known for its monochromatic style, which seems limiting but really there are lots of ways to change it up. You could team your bold black and white dress with a pop of bright colour; fuschia, lemon or aqua are right on trend this season. Black lace over nude is strong this season, as is monotone lace or embroidered fabrics.
MELBOURNE CUP DAY
This is the Spring racing event of the season. Stop the nation with an outfit bursting with colour! Hot trends this year are pastels of all hues, ruffles, florals, lace, embroidery, midi length skirts and flowy overlays. Oversized florals are popular too, creating a slimming effect.
Choose from classic looks to bold statements, topped off with your favourite fascinator. Race Day style is a time to turn up the dial on your inner fashionista and really make heads turn! Joseph Ribkoff, Frank Lyman, Picadilly, Silique, Michaela Louisa, Pingpong, Zaliea, Jesse Harper and Layla Jones have stunning dresses that flatter all figures and will make your outfit choice a breeze!
Derby Day style in classic Black and White
---
On trend in florals, lace and ruffles for the Melbourne Cup!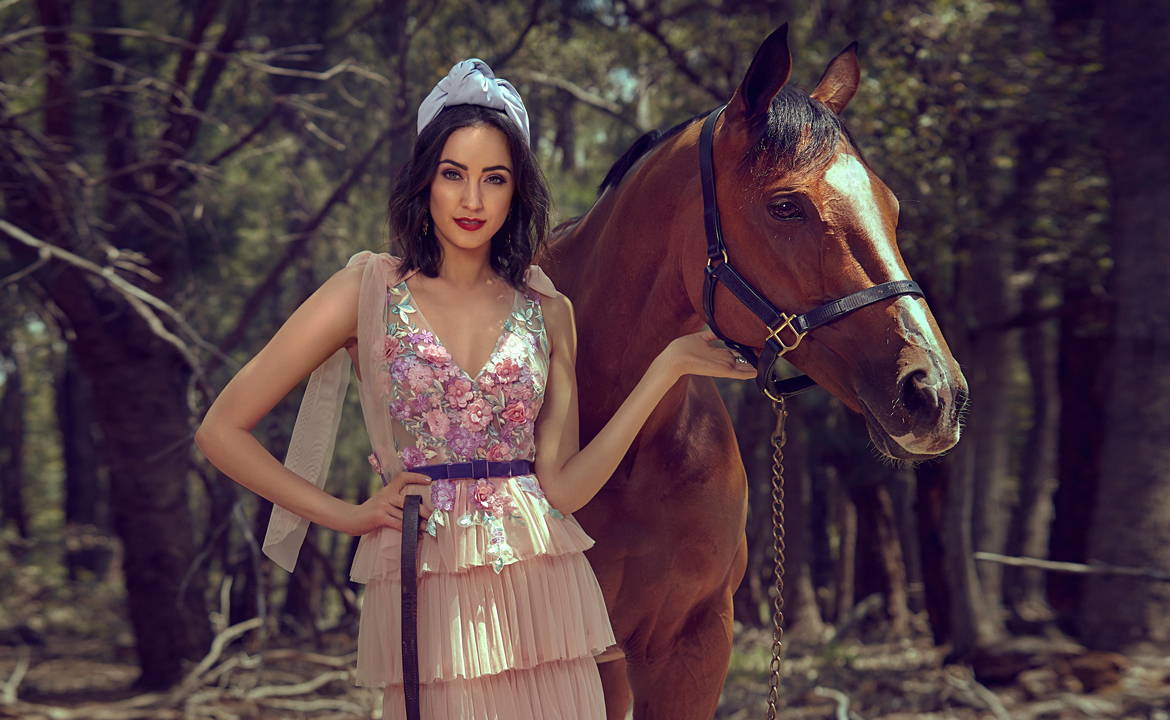 Here is your 2018 calendar of Ladies Days and Fashions on the Field events:
October

ACT:
Student's Race Day, Thoroughbred Racecourse, 5/10.

New South Wales:
Moet and Chandon Spring Champion Stakes Day, Royal Randwick Racecourse, 7/10.
Western Australia:
WA Country Cups Hannah's Handicap, Kalgoorlie Boulder Race Course, Wednesday 3rd October.
WA Country Cups Northam Ladies Day, Northam Race Club, Sunday 7th October.
WA Country Cups Geraldton Ladies Day, Geraldton Turf Club, Sunday 14th October.
Victoria:
Avoca Cup, Avoca Shire Turf Club, Saturday 20th October.
Bendigo Cup, Bendigo Race Club, Wednesday 31st October.
Procal Dairies Gunbower Gold Cup, Gunbower Racing Club, 6/10.
QLS Logistics Murtoa Cup, Murtoa Marma Racing Club, 6/10.
Patties Foods Bairnsdale Cup, Bairnsdale Racing Club, 7/10.
Ladbrokes Caulfield Guineas Day, Caulfield Racecourse, 3/10.
Ladbrokes Manangatang Cup, Manangatang Racing Club, 14/10.
Stella Artois Caulfield Cup Day, Caulfield Racecourse, 20/10.
Blue Pyrenees Estate Avoca Cup, Avoca Shire Turf Club, 20/10.
Godolphin Seymour Cup, Godolphin Race Course, 21/10.
Run For The Roses Cox Plate Day, Alexandra Racing Club, 28/10.
Weir's Supa IGA St Arnaud Cup, st Arnaud Turf Club, 27/10.
Ladbrokes Sale Cup Day, Sale Turf Club, 28/10.
Jayco Bendigo Cup, Bendigo Jockey Club, 31/10.
 
Queensland:
Mackay NQ Derby Day, Mackay Turf Club, 6/10.
Emerald 100, Emerald Jockey Club, 13/10.
St Peter's Caulfield Cup, Rockhampton Jockey Club, 13/10.
Cox Plate, Gladstone Turf Club, 27/10.
Suez Raceday on Cox Plate Day, Doomben Racecourse, 28/10.
November
All States:
Melbourne Cup Day, Tuesday 6th November.

Victoria:
Bet 365 Mortlake Cup Day, Mortlake Racing Club, 3/11.
Wycheproof Cup, Mt Wycheproof & District Racing Club, 3/11.
Ladies Day @ Traralgon, Latrobe Valley Racing Club, 3/11.
Derby Day, Flemington Racecourse, Saturday 3rd November.
Melbourne Cup Day, Flemington Racecourse, Tuesday 6th November.
Oaks Day, Flemington Racecourse, Thursday 8th November.
Queensland:
Derby Day, Beaudesert Race Club, Saturday 3rd November.
Padua College Raceday on Derby Day, Doomben Racecourse, Saturday 3rd November.

December

Western Australia:
WA Country Cups Fashions on the Field Final, Ascot Racecourse, Saturday 1st December.

Tasmania:
Hobart Pacing Cup, Tes Harness FOTF, The Hobart Racecourse, Friday 22nd December 2017.

New Zealand:
Skycity Hamilton Waikato Cup, Te Rapa Waikato Racing Club, Saturday 16th December 2017.
Boxing Day Races, Ellerslie Auckland Racing Club, Tuesday 26th December 2017.
WARDROBE FASHION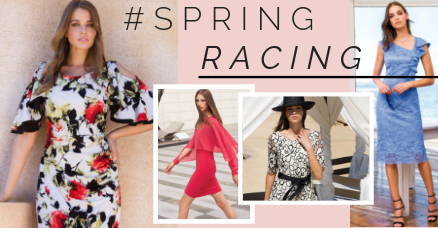 Wardrobe Fashion is your hub for gorgeous and contemporary fashion.
With the largest collection of Joseph Ribkoff styles in Australia we bring you new styles weekly! We curate over 30 of the best brands from Australia, Canada and the USA for all your lifestyle needs. From special event dresses to cruise and resort wear, we stock brands that take you from day to night. With wedding guest outfits, work wear and weekend casual styles, our collections have something to suit every fashion need.
---
---