A Guide to Dressing for your Office Christmas Party!
The festive season is fast approaching. That means it's time to draw the secret-santas, don the Christmas hats, and prepare for the office Christmas party! Confused about what's appropriate? Never fear - we've got these fool-proof tips to make sure you stay professional, stylish and festive. Plus, see our bonus tips for choosing a winning secret-santa gift!
1. The 'Big Venue' Office Party

If ever there was a time to make a wardrobe statement, a large Christmas party is it! Don't shy from loud colour, bold prints and fun detailing. Lacework, frills, and over-the-top details will lift the mood and create an appropriately festiive aesthetic.
---
Styles to make a statement

2. The 'Intimate Dinner' Office Party

If your office Christmas party is a sit-down dinner, you'll want to wear something both festive and comfortable. Dresses or top and bottom ensembles are great choices for sit-down dinners - especially ones that allow you to eat all you want!
---
Styles for a sit-down dinner

3. The Inter-state Christmas Party

Need to go inter-state for your office Christmas party? Look no further! You'll want something travel friendly so that you arrive looking fresh and put-together. In such cases, a lightweight party dress that needs little to no ironing is a must. A Jersey fabric is often a great choice for iron-free 'pack and wear'.
---
4. The In-Office Christmas Party

Finally, if your office Christmas party is in-office, you'll want to wear an air of professionalism (while still looking uber chic). Luckily, there are lots of office appropriate styles that meet this criteria! Whether you opt for a party dress or a fun printed pant and blouse, there are many ways to remain both office and party friendly!
---
Office appropriate styles

---
Bonus Tip: Choose Winning Secret Santa Gifts!

Does the mandatory office secret santa have you stumped for a winning gift idea? Here are our bonus tips about how to choose a gift that will work every time!
1. Don't over spend: A definite way to make your colleagues feel uncomfortable is to spend significantly more than them! Make it thoughtful but simple and you'll keep everyone happy.
3. Don't get too personal: This is where gift vouchers can be the perfect gift! It's easy to choose gifts that we'd really like to receieve, but others might feel differently. Stray from making your gift too personal, especially if you don't yet know who's going to end up with it.
3. Do have fun with it: Remember, the point of the exercise is to add an element of enjoyment and festivity to the event, so rather than considering it a compulsory chore, have fun and keep your gift lighthearted!
Our Secret-Santa friendly gift voucher!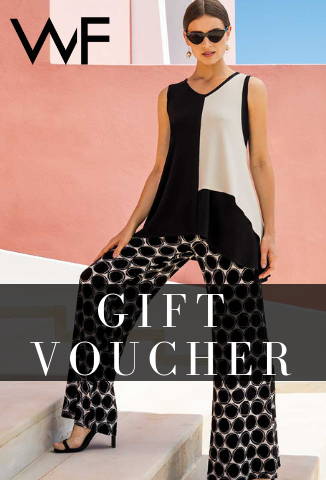 ---