How to Dress for your Shape!
Just as we can select colours that best enhance our natural skin, hair and eye colouring, so too can we select clothing that accentuates certain areas of the body in order to best showcase our favourite features!
All body shapes and sizes are beautifully unique. Here at Wardrobe Fashion, we believe that it's important to love the skin you're in and, rather than hope to change your figure, use clothing to enhance and augment your best features. To help you do this, we've put together these tips about how to dress for your body shape, along with shop-able suggestions for each body type!

WHAT MAKES THE CIRCLE BODY TYPE SPECIAL

The Circle body type is typically well proportioned, not particularly curvy through the hip, and often without a very defined waist.
HOW TO DRESS FOR CIRCLE BODY

Loose fitting dresses are great choices for a Circle figure! Light weight fabrics with lots of movement are also generally very flattering for Circle body types, as are any items of clothing with a V-neckline. One great thing about the Circle figure is that there's no need to stray from clothing with lots of detailing in the bust area - highlight this area all you like!
WHAT TO AVOID
Clothing that cinches at the waist and garments that hug the abdomen.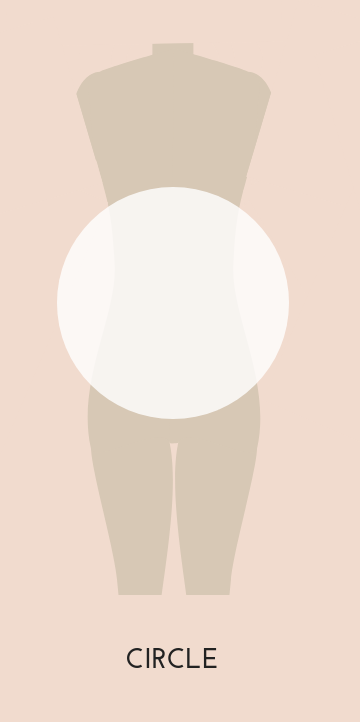 Great styles for Circle body types
WHAT MAKES THE HOURGLASS BODY SPECIAL

The Hourglass body type is usually well proportioned, curvy through the hip and bust, and has a well defined waist.
HOW TO DRESS FOR AN HOURGLASS BODY

Clothing with a v-neckline and structured tailoring are best for Hourglass figures. Garments that accentuate the hourglass's well defined waist are also a great choice for this figure type, such as high waistlines, as is anything that hugs the body, such as pencil skirts!
WHAT TO AVOID
Loose fitting garments or pieces that don't follow the lines of the body.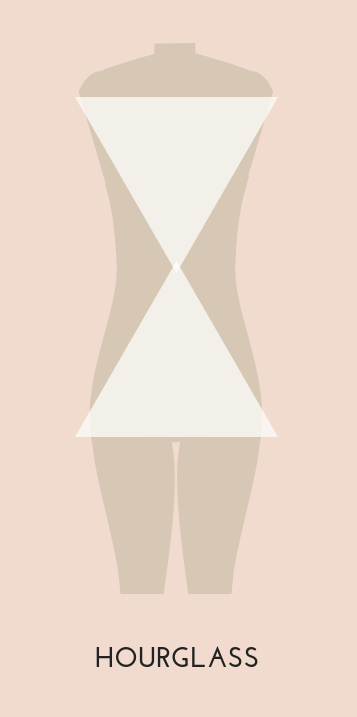 Great styles for Hourglass body types
WHAT MAKES THE COLUMN BODY SPECIAL

The Column body shape is one that is well proportioned, though generally without curves or noticeable definition to any particular area of the body.
HOW TO DRESS FOR AN COLUMN BODY

When dressing for a Column body type the goal is to add volume. One way to do this is through the use of collars and clean lines to create the illusion of curves. Another is to use thin belts to draw the eye to the waist. Flared skirts and anything voluminous is a winner for the Column figure.
WHAT TO AVOID
Complete figure hugging garments that don't add interest of volume.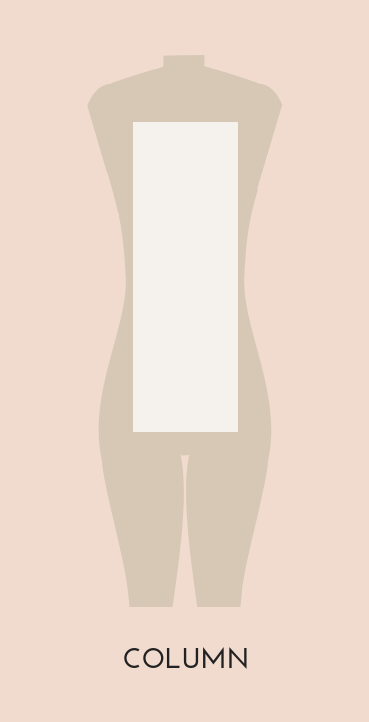 Great styles for Column body types
WHAT MAKES THE TRIANGLE BODY SPECIAL

The Triangle figure is usually wider in the hip than the shoulder and bust area, and can be defined in the waist.
HOW TO DRESS FOR A TRIANGLE BODY

Styles that draw attention to the upper body are key when dressing a Triangle body type. This can be done with high neck garments or tops with heavy detailing. Long-line clean cut bottoms are generally best for this body type.
WHAT TO AVOID
Garments that add volume to the thigh and hip area.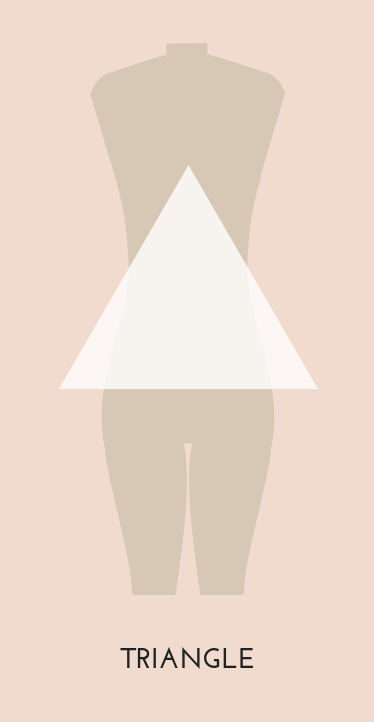 Great styles for Triangle body types
WHAT MAKES THE INVERTED TRIANGLE SPECIAL

The Inverted Triangle shape is one where the hips are narrower than the bust and shoulder.
HOW TO DRESS FOR AN INVERTED TRIANGLE BODY

Wide legged pants and A-line skirts are great for Inverted Triangles! Avoid garments with heavy detailing in the bust, and draw the eye down the length of the body by using V-neck tops and open tailored jackets with clean lines.
WHAT TO AVOID
Garments with voluminous detailing in the shoulder and bust area.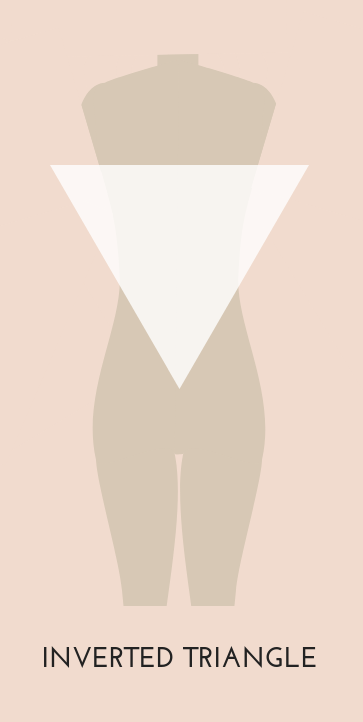 Great styles for Inverted Triangle body types
---